In this free, five-week class, you will learn how to make a difference with the latest skills and techniques for providing personal care and assisting with activities of daily living for individuals living or rehabilitating at a senior living or health care community. The class features a fun, engaging, and effective curriculum and learning environment dedicated to exceptional care and customer service.
This Oregon State Board of Nursing (OSBN) approved program prepares individuals to get nursing assistant certified. The final weeks of the class will be clinicals where the students will be providing care to residents in a skilled nursing community under the direction of the instructor. The first weeks of the course will be in our campus classroom in lecture and lab set ups.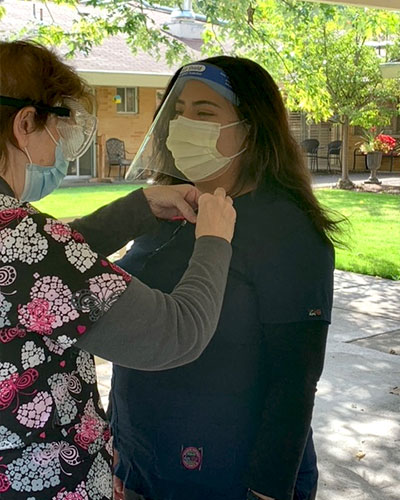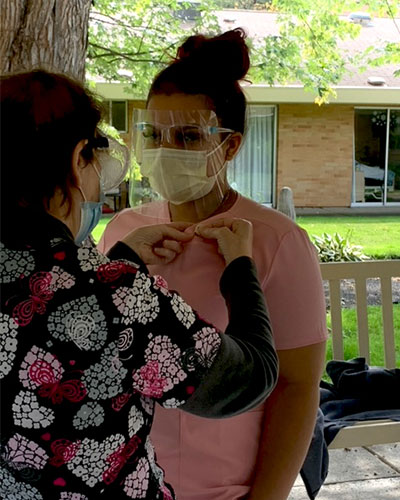 5-week training program includes:
FREE 5-week NA-1 class
In-person classes
Employment opportunities after the class in award-winning skilled nursing communities
Tuition, course materials, and state certification test all included
Hosted by Platinum Career Solutions in partnership with West Hills Health & Rehabilitation
Benefits centered on you*:
Possible opportunity to earn shift differentials
Daily Pay with Rain Instant Pay
401(k) Retirement Savings Plan with Generous Company Matching Benefit
Life Insurance
Paid Time Off
*Benefits available to eligible employees. Eligibility may vary by position, average hours worked, length of service and/or location. Qualifying hires may be eligible for sign-on bonus.
To qualify, you must:
Complete and submit application and questionnaire
Must be 17 years or older (under age of 18 signature of legal guardian required)
Criminal Background check prior to start of class
Be able to read, write and communicate in English fluently
Must pass final exam of the classroom portion of the class with a grade of 80% or better in order to proceed in program
TB test or chest x-ray completed prior to clinical training portion (we provide TB test)
CPR certified through Red Cross or American Heart Association prior to clinical training portion (we provide this)
Must have closed toed, rubber soled shoes
Nursing scrubs any color/pattern that is appropriate and in good condition must be worn to all class meetings
Preferred employer: